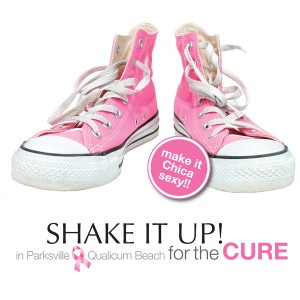 Given that my last blog post was from the end of July, you would think Blackberry Creative was busy or something? And we certainly are, but both Po and I—and our respective families—also managed to enjoy some fun on beautiful Vancouver Island this summer, as well as venturing forth to explore. Yes, it was summer road trip season and between us we managed to cover Washington State, Oregon, California, Alberta, Montana and Idaho.
The last three months have zipped by with projects including: editing a fitness manual; the design of the INA Annual featuring reports from nautical archaeology projects being undertaken around the globe; creating another edition of The INA Quarterly magazine; and a fascinating video project for Community Futures (about demographic shift and how it affects rural communities and small business) with Target Multi-media, entitled "Generation Exit." Have you done your succession planning yet?
Oh, and then there was organizing a fundraiser, Zumba-for-the-Cure, to support the Canadian Breast Cancer Foundation…
it's good to be busy!